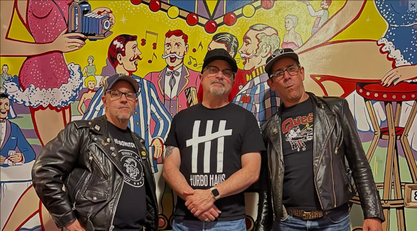 The Bonstones released a second music video from their debut album "East Bay Elegy" on the eve of their show at Winter's Tavern in Pacifica for the Unauthorized Dog Surfing Championship After Party. The Dog Surfing Champs after party benefits the Peninsula Humane Society and SPCA.
Veterans of the SF Bay Area music scene formed The Bonstones amid a shared love for pop punk ala Ramones and The Mr. T Experience among others. Their first music video for "Saturday Nancy" was a big hit with fans, and also included fans and fellow punk rockers in the video portraying the bands livestream audience! East Bay Elegy has been making the rounds online and the band have been busy playing local shows in support of the album.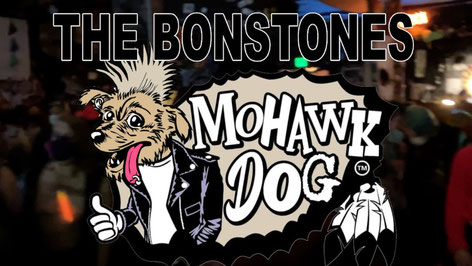 "Mohawk Dog" represents the bands official 'mascot', Marky's family dog and also his company logo as a certified dog trainer.  Robby, also a dog trainer, co-wrote the song with Marky to represent our canine friends and clients and the ups and downs of being family members (dog adopters) and trainers.
---
The Bonstones: are a pop-punk band from the East Bay featuring Robby Bonstone (vocals and guitar), Marky Bonstone (drums and vocals), and Joey Bonstone (guitar, bass and vocals). The band makes melodic, catchy and energetic noise, sure to infest your brain with wriggling ear worms equally inspired by classic punk bands like the Ramones, Pretenders, Buzzcocks and The Clash, mid-90s bands like The Queers, Screaching Weasel, Chixdiggit and The Lillingtons and contemporary pop-punkers like Jagger Holly, The Prozacs and the Evil O'Brians. Their debut album East Bay Elegy is now available on all the streaming platforms.
---