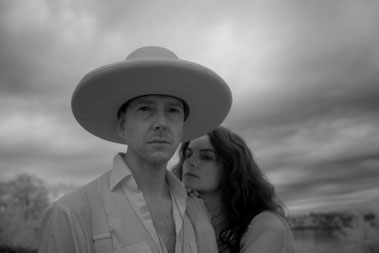 With the early material traversing the roughest edges of The Birthday Party and Swans, and with inspiration taken from esoteric sources – "fin-de-siècle decadence, surrealism and even a pinch of old German philosophy to boot," in Nernes' words – each release has seen more and more risks taken.
In recent years, Årabrot's winding path has led toward absolute rock and roll perfection. In 2021, NPR's Lars Gotrich noted that the band was transforming "from AmRep bulldozer noise-rock into a cathedral-shaking rock-and-roll powerhouse" – and this transformation is fully realized now on the upcoming new album, Of Darkness and Light.
Of Darkness and Light bursts with infectious melodies and shines with the massive production of Alain Johannes (Queens of the Stone Age, PJ Harvey). With Johannes at the helm, Of Darkness and Light was recorded entirely at Djura Missionshus, the church in rural Sweden where Nernes and Park live and work with their two children.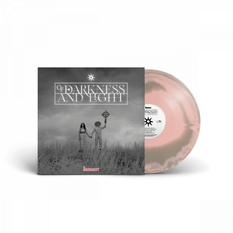 Theatrical, bombastic, dancing on the line between the macabre and the comical, Of Darkness and Light is, among other things, a celebration of the hooks and swagger and almighty power of rock. The Birthday Party and Swans are still references, yes, but so are Queens of the Stone Age and Ghost. Fittingly, the album's title references Nietzsche's Thus Spoke Zarathustra, a philosophical text centered on transcending our own limitations.
---