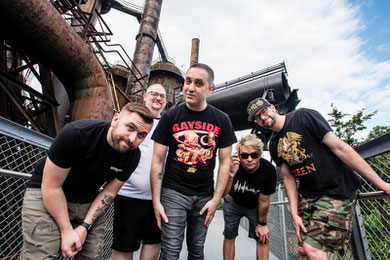 Formed in the Pocono Mountains of northeast Pennsylvania in 2009, Don't Panic is named after the Douglas Adams-penned favorite novel of founding vocalist/guitarist Ted Felicetti.
Joining Ted were Keith Slader (bass), Anthony Paesano (drums) and AJ Larsen (guitar).
The five-piece's simple mission since day one has been to make genuine, fun rock and roll music.
After an almost decade-long hiatus ending in 2019, The band released its first full-length effort 'See Through It All' in 2020 and then a follow-up full-length with 'Dark Horse' in Sept 2021.
Drawing off their collective influences from bands like Bayside, Millencolin, Foo Fighters, & No Use for a Name, Don't Panic's third full-length album 'Setting Up To Fail' arrives following a very busy year and a half on the road touring in the U.S and U.K and performing with the likes of Less than Jake, Bowling for Soup, The Ataris, The Spill Canvas, Face to Face, Alien Ant Farm, Lit, Mest and tons others.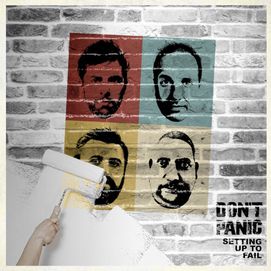 Of the new album, Felicetti says, "We have been at it for 4 years now. Powered through a worldwide pandemic and wrote and released two albums in that time. But, I can say without a shadow of a doubt, this new record is this band finally stepping into its own. The songs are the most matured versions of our writing abilities and I have never been more proud to release something with my name on it. It's the perfect mix of the rock and roll bands I grew up on like the Foo Fighters, and my punk rock roots listening to bands like Face to Face and No Use for a Name. "Newer" bands like Bayside and the Menzingers also played a major role in shaping the songwriting here, and I am more than happy to lean into that when the time calls for it-- but all while shaping and creating our own sound and feel. In our own lives we have never belonged, but with this record I finally feel like we have a place."
---