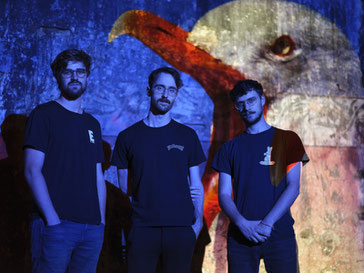 3 years their EP 'Nailfish' which follows their debut record 'Three Flowers And a Bike On a Balcony' released a couple of weeks earlier, Swiss noise-rock x garage-punk trio LØRE is back with a brand new EP called 'Mom Torello' and available right now on LP & Digital through Cold Smoke Records (Bunkr, Hey Satan, Lilium Sova, Six Months Of Sun,..).
The story started in Fribourg at the beginning of January 2019. A few days after forming the group, LØRE recorded a first 5 tracks, released in February 2019 called 'Three Flowers And a Bike On a Balcony', which set the tone for what was going to be the band: fast, loud rock. Very adept at DIY, this first disc is entirely self-produced.
 
After a few guitar-twirling dates (Rock Altitude, Bikini Test, Kopek Festival;;;), LØRE recorded a second 7-track EP called 'Nailfish'. In 26 minutes, the EP shows the group's nervous style, somewhere between garage punk and noise rock, symbolizing the urgency of the world, the knowledge of the coming collapse, but also the lightness with which we attack our end. Furious and cynical, from snarling riffs to pop melodies, 'Nailfish' is a sonic dystopia tinged with festive emotions, as if our extinction should be celebrated with dignity.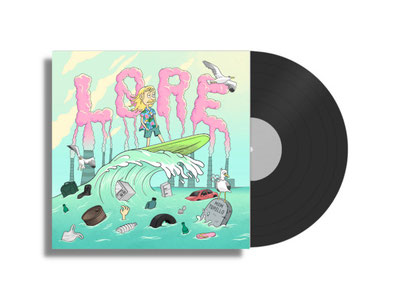 A couple of years later, LØRE is back with 'Mom Torello'. Indeed, the group has not been idle and returns with a 4 tracks released on the Friborg label Cold Smoke Records. The disc initiates a slightly change of style, passing from a punk with a revengeful attitude, to more serious compositions. Nevertheless, what made LØRE so popular is still there: loud and angry music, dense and effective. And by the way, with a Fudge's artwork, reminiscent of trashy cartoons à la Beavis and Butt-Head.
---
"The cover reflects our attitude when composing this record: even caught in a torrent of shit, we will always manage to find a way to have fun. Wouldn't that be the history of humanity?"
---