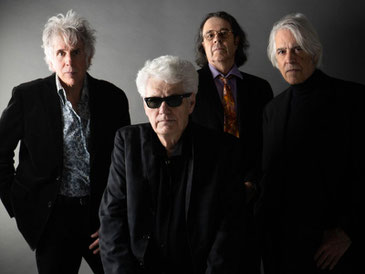 Fresh off a Cambridge, MA show this week with Dead Boys and The Plimsouls, pioneering Boston rockers Nervous Eaters-- contemporaries of bands like the Ramones, The Police, Iggy Pop, and The Pretenders-- have released a new single "Kelly's Sixteen" which comes on the heels of the band's critically-lauded 2022 return full-length, 'Monsters + Angels,' on Stevie Van Zandt's Wicked Cool Records.
"Kelly's Sixteen" is open to interpretation for listeners. However, the inspiration comes from a young girl who is very troubled and contemplates taking her own life.

Bassist Brad Hallen explains, "Social media platforms are a cesspool of narcissism and studies show that young people have been taking their own lives more commonly as a result of all this exposure to it. We all need more human-to-human contact instead of relationships with our phones, and through our music, we're encouraging listeners to spread that message."
---