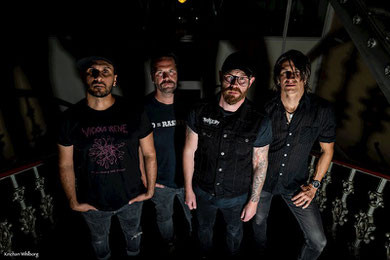 Following the release of their acclaimed 2020's debut full-length "Det Svenska Hatet", Swedish hardcore punk pioneers Ett Dödens Maskineri are set to return with their second album "Kulturkriget" (The Culture War): a sonic exploration of modern cultural strife in a brutal and filthy dystopian package.
The band's unique fusion of melodic raw punk, infused with a potent blend of sorrow and aggression, promises to captivate listeners and reignite the fighting spirit of the scene. "Kulturkriget" delves into the heart of our contemporary societal landscape, exploring the tumultuous battleground of the culture war that saturates every facet of modern existence.
---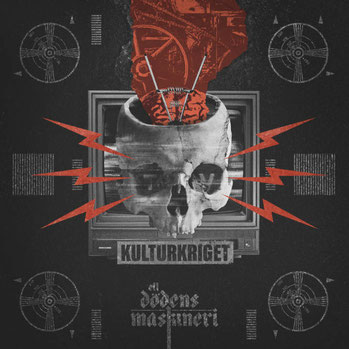 Through a lyrical lens, Ett Dödens Maskineri dissects issues ranging from identity politics and media manipulation to ideological clashes, channeling the raw energy of punk into thought-provoking anthems.
As the world grapples with divisions, "Kulturkriget" serves as a rallying cry, inviting listeners to confront the fractures in society. The album is a testament to the enduring power of punk to provoke, challenge, and inspire change. Within the constantly evolving expression one can still identify inspiration from classic Swedish crust-punk bands such as Skitsystem, Disfear, Anti-cimex mixed together with tones of more melodic punk such as Asta Kask and Strebers.
"Kulturkriget" is scheduled for release on November 30, 2023 on Suicide Records, and will be available on vinyl and all major streaming platforms.
---