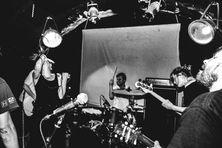 Gattaca from Czech returns once again with 5 emotionally driven, intense and politically charged songs. The new LP Monumenty selhání (Monuments of failure) coming 4 years after the last one is the stuff that makes you wanna go back to the times when you were not cynical and in your thirties and you were blasting His Hero Is Gone and Madame Germen through your second hand speakers.
 The layers of melodic guitars and the variations in passionate vocals combined with loud and angry music make this a pleasure to listen to. While lyrically Gattaca deals with various aspects and pitfalls of struggles for power in everyday life, this is perhaps their most personal record so far.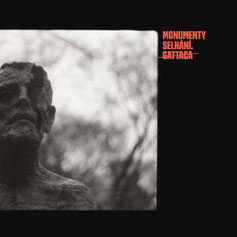 The record was born at SF Mini - a DIY venue/studio/skateramp in Olomouc closely connected to Gattaca, and marks 10 years since the first demo of the band which was released in October 2009. The new LP comes with a fullsize 12-page booklet with lyrics, English translations and bunch of footnotes explaining some of the remarks popping up in the songs.
---