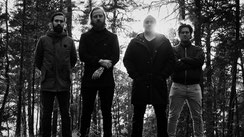 Fast paced, melodic and extremely aggressive, Norwegian newcomers Nadir have its roots buried deep within black-metal.
With all members having a long experience in well-known Norwegian groups like Jagged Vision and Ocean Dweller, Nadir have no intentions to rest on past laurels and set out to carve a niche for themselves in a scene steeped in tradition.
With the same hunger of starving young wolves and a will of fire to make a stand in the metal scene, Nadir offer a furious, fierce and gritty black metal style on their first studio work. Featuring four new tracks, "The Great Dying" clearly shows that Nadir are poised to be at the forefront of a new wave of Norwegian metal.