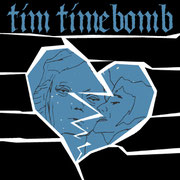 Wild Honey Records is happy to announce a very special release:
Tim Timebomb "Life's For Living" will be released for the first time in vinyl.
All the proceeds will go to support the new field hospital built by volunteers in Bergamo, Italy, one of the worst hit city amid the Covid-19 emergency.
Wild Honey Records and our community in Bergamo is really thankful to Tim Armstrong, Hellcat Records and the entire Rancid family for their generosity, their kindness and their support.
The 7" features Tim Timebomb original "Life's For Living" on the A-side plus Tim's renditions of Rancid's "It's Quite Alright" and Bob Dylan's "The Times They Are A-changing" on the flip side.
The vinyl will be available in White, Silver and Blue. A bundle containing all the three versions plus the classic black vinyl will be also available to purchase exclusively on Wild Honey Records' Bandcamp.
Italian journalist and musicologist Sandro Portelli used to say that since Herman Melville American culture has always been obsessed by details: it's a culture that can speak to everyone everywhere because it describes meticulously specific and recognizable places.
That's why Tim Armstrong's songs have always been full of details of places of the Bay Area. There are no buses, there is "the 60 bus", that historically connected the San Jose area (passing through the blue-collar town of Campbell where Lars used to live) to what was long the southernmost BART station, the metro of the San Francisco Bay.
There is "the 43 bus" that "as we climb up the hill" connects Tim Armstrong and Matt Freeman's hometown of Albany to Oakland and Berkeley. The cars "drive down on Sharmon Palms", the prostitutes walk for money "down on Larkin" in the neighborhood of Tenderloin, and the junkies shoot "dope in the men's room at the station Daly City Train" south of San Francisco, while "the rich people hide" in "a neighborhood called Blackhawk", between golf courts and country clubs. And then, during a "East Bay Night", you might end up in an old grandma "house up on the hill" where "you can see the San Francisco Bay, Alcatraz over the landfill" of Albany.
You should always listen to Rancid looking at a map, or you won't understand nothing.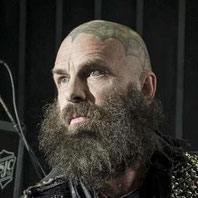 So how come that such a "local" band (despite its planetary success) nourished the imagination of a generation of kids grown up in Northern Italy in the 90s and 00s, thousands of miles away from the Bay Area?
How did it happen that on a bus in Val Seriana, at a party in Campagnola in Bergamo or in a public square in a little town in the middle of nowhere in the river Po Valley, kids identified with a girl taking a bus in the South Bay or with the riots at Telegraph Avenue at Berkeley?
 
Maybe, it was because of what Portelli said: in order to be "universal" and speak to everyone, it is necessary to be faithful to the singularity of one's own particular story, no matter where it comes from: in a working-class town out of San Jose or in the outskirts of Milan.
 
Today those streets in Val Seriana and in many other cities in Lombardy have been severely hit by one of the most terrible health crises that ever occurred in recent history: the streets that a generation of kids used to fill with the imaginary of Rancid's songs. Knowing that a songwriter like Tim Armstrong decided to give us a hand, seems like a letter that finally arrives at its destination and finally comes full circle.