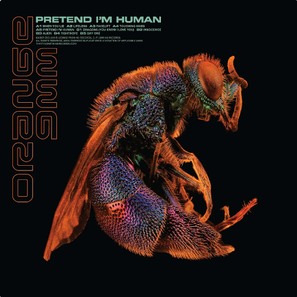 Third and Final Album From NYC Post-Hardcore Legends Orange 9MM ('Pretend I'm Human') Now Streaming For First Time Ever
Berlin-based indie label Thirty Something Records has released 'Pretend I'm Human,' the third and final album by legendary New York City post-hardcore band Orange 9mm. Available for the first time in twenty years and for the first time ever on vinyl, cassette tape and digital, the reissue features fully remastered tracks and new artwork and packaging.
Pre-Order information:
If you order other items along with this album, the entire order will not ship until this item is ready to ship. Final products might slightly differ from mockups!

This album will ship in August, 2021. Due to the current situation delays are possible.
Track Listing:
A1 When You Lie
A2 Lifeless
A3 Facelift
A4 Touching Skies
A5 Pretend I'm Human

B1 Dragons (You Know I Love You)
B2 Innocence
B3 Alien
B4 Tightrope
B5 Day One