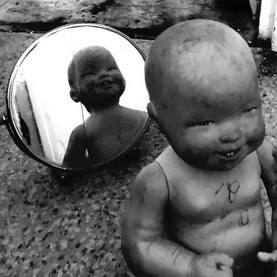 Halfmeltedbrain present Bro Splits, the split release of Kent's two best noise rock bands. TRAPS and Sander Cohen drill out 20 minutes of ear (and brain) melting aggression as both bands race to see, who can win this aural arm-wrestle of a handshake.
Side Dillon: TRAPS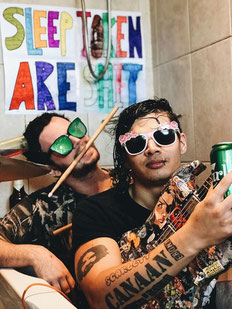 Who some damn fool accused of being the best, TRAPS (The Red And Purple Songs) have three tracks to start off the split. Since joining the HMB roster December of 2019, the band has had 4 releases, spreading their influences out from math sludge to noise ambient. Another change to their genre here shouldn't be any surprise. Recorded in mono; Bro Splits: Side Dillon is the duo's heaviest release so far, whilst still embracing their love for riffs in time signatures you can't tap your feet to, with enough drum fills to fill both sides of Physical Graffiti.
Side Dutch: Sander Cohen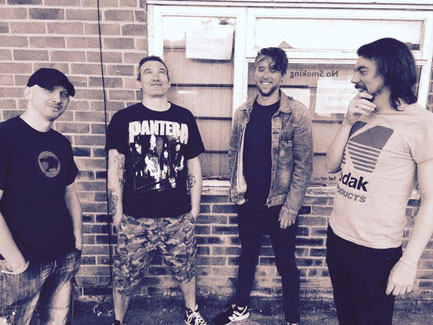 The son of a bitch known as Sander Cohen are a 4 piece wall of noise within a wall of noise. This band blew away all competition and became a band HMB could not live without. After their release of Channelling Hank in 2020, Sander Cohen have come back with a more intense approach to their violence to guitar style of songwriting. Straight to the point as ever, recording live and keeping within their 3-4 minute rule of composing, "if you can't get your message across in 3 or 4 minutes, what are you doing?" as expressed by the primary songwriter Lee Morrison. The band has found new ways to punch you in the face with guitars and amplifiers.
"There is a lot of death. Of The ego, the body and the spirit; in that order" – Lee Morrison (Sander Cohen)
TRAPS and Sander Cohen chopper in from the east of Kent, where towns are more known for their pub rock groups and tribute acts. Both bands lead the county's noise rock community, while also having been adopted by Brighton's noise art collective. TRAPS being more into the progressive side of the genre are for fans of such bands as Lightning Bolt, Melvins and Hella. Sander Cohen on the other hand, are for the more abrasive/aggressive parts of the scene, for fans of Will Haven, Unsane and Botch.
---