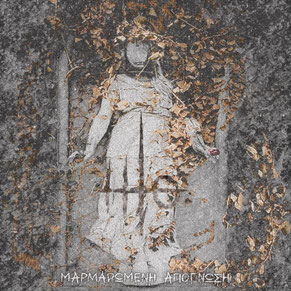 Ilios Thanatou (Greek for: Sun of Death) is a blackened and metallic hardcore band from Athens, Greece and "Μαρμαρωμένη Απόγνωση" is the band's second full-length album following their promising debut "Στην Απεραντοσύνη του Φόβου", released in 2017.
Active since 2015, Ilios Thanatou have always been renowned in their local scene for their strong artistic ethics displaying uncompromising and violent musical expressions coupled with antifascist and solidarity values.
Merging elements of dissonant black-metal, frenetic grind and aggressive hardcore, "Μαρμαρωμένη Απόγνωση" is one of those albums that strikes hard with brutal and pummeling riffs while still providing enough depth and complexity that reward repeat listens.
Originally released in early 2022 as digital download, the album is now ready to see its physical release on vinyl.
---