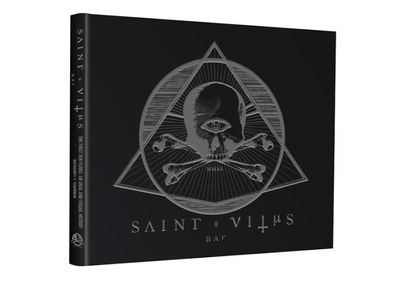 Includes never-before-seen photos of legendary performances / events: Nirvana reunion, Descendents, Chelsea Wolfe, Anthrax, Deafheaven, Megadeth, Johnny Rotten, Tony Iommi and more.  

Original essays, stories, anecdotes from dozens of musicians, fans, promoters:  Trevor Strnad (The Black Dahlia Murder), Walter Schreifels (Quicksand), Vinnie Stigma (Agnostic Front), Mike IX (Eyehategod), Frank Turner, Laura Jane Grace, actress Jessica Pimentel, author Chuck Klosterman and more.
Plus setlists, posters and other ephemera over 346 pages.
The First Ten Years also includes never-before-seen photographs of legendary performances and events such as the Nirvana reunion, Tony Iommi, Descendents, Chelsea Wolfe, Anthrax, Deafheaven, Megadeth, Johnny Rotten, and more.  Setlists, clippings and other miscellaneous ephemera from the bar's history shower its pages including archived posters from Converge, Bjork (DJ set), Peter Hook, Marked Men, Harvey Milk, Windhand, Saves The Day, Every Time I Die, Nothing, Poison Idea, High on Fire, Neurosis, Trivium, Sleep, King Woman, and so many more.
The idea for The First 10 Years came to Shannon in early 2019 as a way to immortalize how far Saint Vitus had come in such a short time.  From what started as late night bar riffs between future founders George Souleidis and Arty Shepherd, Saint Vitus has grown to be an integral part of New York City's music community and a destination for rock / heavy / experimental aficionados worldwide. Saint Vitus has always been a supportive space for an array of creatives - from developing artists to legendary acts spanning generations and continents. The First 10 Years captures this impeccably.

Since its inception in 2011, Saint Vitus's mission has been the same: provide an uncompromising environment for the NYC underground music scene to hang out and create. Armed with this idea, longtime musicians/bartenders George Souleidis and Arty Shepherd decided to transform an old plumbing school in the depths of Greenpoint, Brooklyn into a sleek, dark club. From there, they brought on friend and bandmate David Castillo to book the stage in the space's back room - who eventually landed as head Talent Buyer / partial owner. The bar opened with an ambitious slate of shows spanning metal, punk, hardcore to goth, post-punk, and industrial.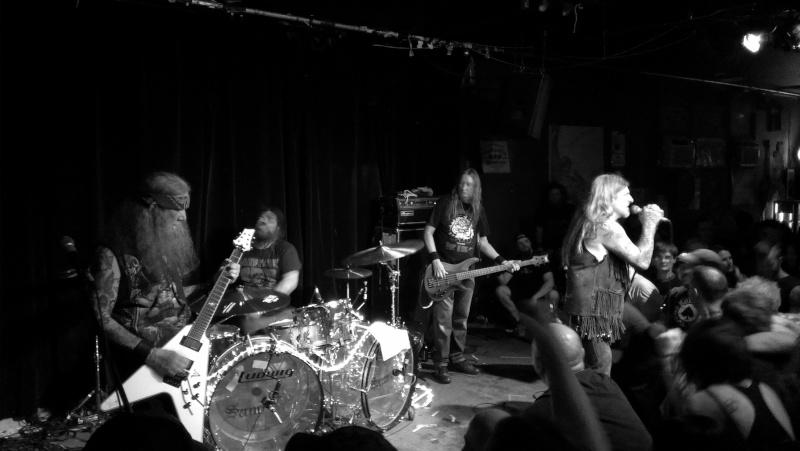 Word of the venue and its unique show environment and event curation spread quickly, making way for artists like Deafheaven, Red Fang, Chelsea Wolfe, Pallbearer, Zola Jeus, and so on who played intimate shows in Vitus's early days. Now, Saint Vitus has hosted an array of prominent bands including Nirvana, Blink 182, Kim Gordon, Killing Joke, Refused, Cursive, H.R. (Bad Brains), Megadeth, Anthrax, Carcass, JUDGE, Gojira, and Marissa Nadler just to name a few.  Beyond live shows, Saint Vitus has also grown into a place where New Yorkers can see art exhibitions, watch film screenings, laugh at comedy shows, listen to spoken word, attend book signings, sing karaoke or even take themed fitness classes. Twelve years since it started, Saint Vitus has become an iconic underground music brand that surpasses the wildest dreams of its founders with even greater things on the horizon.

The projected release date for Saint Vitus Bar The First 10 Years: An Oral and Visual History is October 31, 2023. Packages include a hardcover first edition of the book exclusively available on Kickstarter and limited to 1000 copies, and Saint Vitus X Alien Body collab merch exclusively available on Kickstarter, never to be reprinted again. Check out The First 10 Years: An Oral and Visual History on Kickstarter here and look for more news on the project to surface soon.